Henry Mancini and His Orch/Chorus
Lola Albright
John Vance
The Anita Kerr Quartet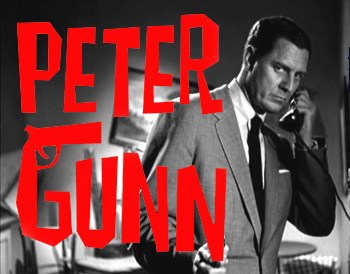 DREAMSVILLE is a song from the 1950's detective-noir hit series Peter Gunn. The title character, played by Craig Stevens, is a well-dressed private investigator whose hair is always in place and who loves cool jazz. Where other gumshoes might be coarse, Peter Gunn is a sophisticate with expensive tastes. 
As Gunn's girl Edie Hart, Lola Albright shined in the female lead. The former model could hold her own in front of the microphone as well. The blonde bombshell, who won the 1959 Best Supporting Actress Emmy for work on Gunn, cut jazz records of her own. Her Lola Wants You was released before the series began, and she spun her television fame into a follow-up recorded with Mancini, Dreamsville. Like all things Gunn related, it oozes cool.
Jay Livingston, Ray Evans & Henry Mancini
COPYRIGHT 1959
Jay Livingston Music,Inc. (ASCAP)
St. Angelo Music (ASCAP)
Northridge Music Company (ASCAP)
Copyright Renewed
RECORDING HISTORY
Lola Albright, Orchestra under the Direction of Henry Mancini, DREAMSVILLE Columbia Records # CL 1327,# RHCO 46115 (female vocal)
Henry Mancini and His Orchestra, OUR MAN IN HOLLYWOOD, RCA Victor Records # LPM/LSP-2604 (chorus)
Andy Williams, CANADIAN SUNSET, Columbia Records # CS 9124 male vocal)
Cleo Laine, BLUE AND SENTIMENTAL, RCA VICTOR Records # 09026-61419-2 (female vocal)
Pat Suzuki with Hugo Winterhalter and His Orchestra and Chorus, RCA-Victor Records single # 47-7551 (female vocal with chorus)
The Anita Kerr Quartet, WE DIG MANCINI, Produced by Chet Atkins, RCA-Victor Records #LSP-3428 (vocal quartet)
Sarah Vaughan, SINGS THE MANCINI SONGBOOK, Mercury Records # SR 61009/MG 21009 (female vocal)
TV HISTORY
Theme from the television series PETER GUNN
L  I  S  T  E  N    T  O    M  O  R  E    V  E  R  S  I  O  N  S
Songs Will Play In New Window/Tab. Simply Close That Window/Tab When Done Listening To Return To This Page