Aaron Neville (with The Neville Brothers)
Willie Nelson
Jerry Lee Lewis
Marvin Gaye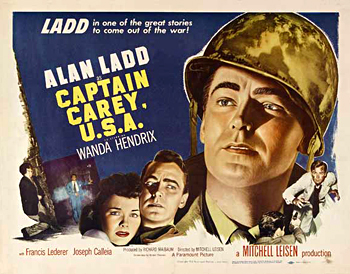 In 1949, Alan Ladd was starring in a picture called "O.S.S." (which was the CIA of World War II). They needed a device to warn Alan Ladd and the partisans in this Italian town that a Nazi patrol was coming. So, as usual, one of the writers suggested somebody sing a song as a warning. It was a pretty unimportant assignment, but they gave it a shot. They wrote a pretty Italian-style song, figuring that the Germans would say "Ja,ja,das ist sehr gemutlich", and Alan Ladd would say, "Let's hide the radio and get the hell out of here". They called the song MONA LISA.
The song was accepted, but a few weeks later, Jay and Ray were called to the front office to be told that the new title for "O.S.S" was "After Midnight". Of course, they wanted a title song. "Keep that pretty melody", they said, "but throw out the MONA LISA lyric and write a lyric called 'After Midnight'". This didn't make the writers happy, but they dutifully wrote "After Midnight" and MONA LISA hit the dead song pile. They made a demo of "After Midnight" with the 44-piece Paramount Orchestra, which was expensive and showed how serious they were. But there was a half-hour left on the session, so Jay handed the MONA LISA lyric to the singer and asked him to sing these words to the same melody, "Just for us".
One day, Jay and Ray picked up Daily Variety and read that the new title for the Alan Ladd picture was now "Captain Carey, U.S.A." They rushed to the front office and said "You don't need 'After Midnight' anymore. Can we have our MONA LISA lyric back"?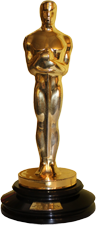 They thought all the Italian singers would jump on it, from Sinatra to Damone to Como. But they all turned it down. Larry Shayne, now in charge of publishing for Famous Music on the West Coast, went after Nat King Cole and never quit. Nat remembered, "I recorded that song to get that Shayne fellow out of my hair". Capitol (Cole's record label) didn't think much of the song and, took full-page ads touting the other side "The Greatest Inventor Of Them All", a religious song, without even mentioning MONA LISA. It ended up winning Livingston & Evans their second Oscar.
Jay Livingston & Ray Evans
COPYRIGHT 1949
Famous Music Corp. (ASCAP)
International Copyright Secured
All Rights Reserved
RECORDING HISTORY
Nat 'King' Cole, Capitol Sings The Best Movie Songs, CDP 7 98475 2.
Aaron Neville with The Neville Brothers, Aaron Neville Love Songs, A&M 069 493 557-2.
Bing Crosby, Academy Award Winners and Nominees 1034-1960, UMG Recordings Inc.
Henry Mancini, As Time Goes By and Other Classic Movie Love Songs, BMG Records.
Natalie Cole, Nat King Cole / Natalie Cole Vocal Hits Back 2 Back, 72435-36777-2-5.
Seal, Soundtrack from Mona Lisa Smile, Warner Bros. Records.
Marvin Gaye, A Tribute To The Great Nat King Cole, UMG Recordings, Inc.
Jerry Lee Lewis, Great Balls of Fire, The Best of Jerry Lee Lewis,
Julio Iglesias, Love Songs, Sony Music Entertainment.
Willie Nelson, Revolutions of Time, The Journey, Columbia Records
The Singers Unlimited, Magic Voices (Box Set), UMG Recordings, Inc.
Jon Weber, Jon Weber Plays The Songs of Livingston & Evans, MD-1111.
Bob Wilber & Dick Hyman, A Perfect Match, Arbors Records, Inc.
Ray Brown Trio, Summer Wind, Live at The Loa, Concord Records, Inc.
The Columbia Ballroom Orchestra, Let's Dance Vol. 6, Competition Dancing, Denon Records
Jim Reeves, Girls I Have Known, The Intimate Jim Reeves,
Carl Mann, Sun Records The 50th Anniversary Collection, BMG Heritage 74465 99000 2
Earl Klugh, Late Night Guitar,
Hank Crawford, Tight
Michael Feinstein, 2002 Concord Records, Inc. # FCD-3101-2 Livingston & Evans Songbook
Snooky Lanson, from the NBC Radio Show YOUR HIT PARADE September 2, 1950.
Allan Jones, Music & Memories MMD1142
101 Strings Orchestra, Young At Heart Madacy Entertainment 8P-2-1907-6.
Jay Livingston, Demonstration recording
And many others………
L  I  S  T  E  N    T  O    M  O  R  E    V  E  R  S  I  O  N  S
Songs Will Play In New Window/Tab. Simply Close That Window/Tab When Done Listening To Return To This Page