Pink Martini

Sly and The Family Stone
Chet Atkins
Jon Weber
Normie Rowe
In 1955, Alfred Hitchcock was making a picture called, "The Man Who Knew Too Much" and wanted Jimmy Stewart for the lead. Stewart's agents, the omnipotent MCA, told Hitchcock he could have Stewart only if he took another client, Doris Day, and another of their clients, Livingston & Evans, to write a song for her. Livingston & Evans insist this is the only time an agent ever got them a job.
Hitchcock didn't want Doris Day, although he was very happy with her later. He told Jay and Ray that he didn't want a song, but, he said, Doris is a singer, and the studio wants a song for her. He added, "I don't know what kind of song I want. But Jimmy Stewart is a roving ambassador and it would be nice if the song had some foreign words in the title. Also, in the picture, I have it set up so that Doris sings to their little boy".

It just so happened that Jay had seen a picture called "The Barefoot Contessa", and at the end of the picture Rozzano Brazzi took Ava Gardner to his ancestral home in Italy, and carved in the stone was the legend CHE SERA SERA. He told her that it was their family motto and meant "What will be, will be". Jay wrote the title down in the dark. Later, they changed the Italian "che" to the Spanish "que" because of so many Spanish-speaking people in the world. The phrase is also "Que sera sera" in French, which may account for the song's wide acceptance.

When Jay played the completed song for Hitchcock, the director said, "Gentlemen, I told you I didn't know what kind of song I want. That's the kind of song I want". And he walked out and they didn't see him again for years.
Meanwhile, there was a Livingston & Evans song in "The Man Who Knew Too Much" that Doris Day really liked and which she recorded ("We'll Love Again"). However, she refused to record QUE SERA SERA because she thought it was a children's song. But this was the important song in the picture, so Paramount insisted that she record it. Paul Weston, who was present at the recording session, said that she knocked it off in one take and said, "That's the last time you'll ever hear that song".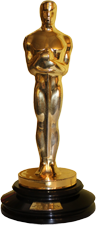 Daily Variety and most of the smart money said that Cole Porter, because he had never received an Oscar, was a lock for his "True Love" in 1956's Academy Awards. But to Jay and Ray's surprise, their names were called out and they won their third Oscar for QUE SERA SERA.
Jay Livingston, Ray Evans
COPYRIGHT 1955
Jay Livingston Music,Inc. (ASCAP)
St. Angelo Music (ASCAP)
Copyright Renewed
RECORDING HISTORY
Doris Day, with Frank DeVol & His Orchestra, Columbia Records single # 4-40704, #RHCO 33718 (female vocal)
Sly and The Family Stone, ANTHOLOGY, Epic Records # EGK 37071 (male vocal)
Holly Cole Trio, DON'T SMOKE IN BED, Manhattan Records # CDP 0777 7 81198 2 1
(female vocal)
Mary Hopkin, THOSE WERE THE DAYS, produced by Paul McCartney, Apple Records single # 1823 (female vocal)
Natalie Cole, NATALIE LIVE!, Capitol Records # SKBL-11709 (female vocal)
Chet Atkins, THE BEST OF CHET ATKINS Vol. 2, RCA Victor Records #LPM-3558 (instrumental)
Henry Mancini, PRESENTS THE ACADEMY AWARD SONGS 31 "OSCAR" WINNERS, RCA Victor Records # LPM-6013 (instrumental)
Normie Rowe, Sunshine Records single # QK-1103 (Australian male vocal)
The High Keyes, Atco Records single # 45-6268 (male vocal)
The Raes, A&M Records single # AM 446 (Canadian male vocal)
Peter Kraus (mit Connie Francis), (German) ROCK 'N' ROLL SCHMUSE PARTY, Folge 2 Records # 12-472786-10 (Sony Music Germany, male German vocal, female English vocal)
Jacqueline Francois, with Michel Legrand and His Orchestra, (French), Phillips single # N 372.390F (female French vocal)
Eddy Howard, Mercury Records single # 70881×45 (male vocal)
Ray Ellis and His Orchestra, LA DOLCE VITA AND OTHER GREAT MOTION PICTURE THEMES, RCA-Victor Records # LSP-2410 (instrumental)
The Red Army Choir, (with John Lennon' WAR IS OVER) (chorus)
Carla Bardo, Telstar Records single # TS 14692 (female Dutch vocal)
The Shirelles, Scepter Records single # 12150
Emilio Pericoli, Italian Version
And many others…
L  I  S  T  E  N    T  O    M  O  R  E    V  E  R  S  I  O  N  S
Songs Will Play In New Window/Tab. Simply Close That Window/Tab When Done Listening To Return To This Page