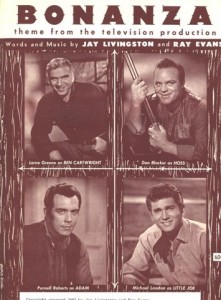 "Bonanza" remains one of the longest running U.S. Network TV Shows in history, running 14 years from September 12, 1959 to January 16, 1973.
The theme song is now recognized as the quintessential western theme song around the world.
Also, "BONANZA" is noted as the personification of "good luck", "fair weather", "prosperity" and all that is abundant in life.


httpv://www.youtube.com/watch?v=mjdRgBAY278